Hotel Info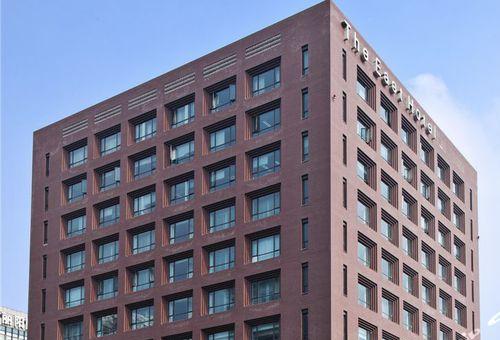 The East Hotel Hangzhou
is located in Hushu South Road, close to the Beijing Hangzhou canal, the most beautiful West Lake, so you can easily visit Hangzhou; Drink tiger spring in the morning and Longjing tea in the evening to make you enjoy Hangzhou; Next to Hangzhou building, Wulin Yintai, the only step in Wulin women's Silk Street, let you buy Hangzhou happily; It's about 20 minutes' drive to the geometric center of the city station and the West bus station.
The hotel adopts intelligent cloud technology, so that you can experience the comfort, convenience and privacy of the hotel between coming and going. The exclusive guest room is made of Hangzhou silk and Egyptian cotton. In addition, it is equipped with West Lake Longjing and Hupao spring water, and free minibar drinks to make your sleep quiet and at ease. The 16 M2 dry wet separate bathroom is equipped with walk-in shower and tropical rain forest sprinkler, plus intelligent air conditioning system, so you can enjoy such a comfortable life.
Semi buffet breakfast, East caf é With carefully selected ingredients and prepared by chefs, all kinds of standard breakfasts can be presented, making you deep in the East caf é, Enjoy the local flavor of Hangzhou and all over the world.
Breakfast price
: CNY124($17.3) / person
Breakfast type
: Western, Chinese